Get alerts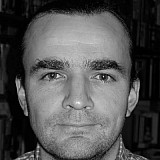 Felipe Massa admits that Williams still has to make a big leap if the Grove-based team is to challenge Mercedes and Ferrari in 2016.
Williams finished third in the constructors' championship for the second year in a row last year, but Massa acknowledges that the next step the team has to make will be even harder.
"Both [2014 and 2015] were really good, but we want more," said Massa at the Autosport International show on Sunday.
"We know that to fight with these teams in front, Mercedes and Ferrari, you need to do amazing improvements from one year to another.
"That's the way it is - especially when you look at those teams, they have a lot more opportunities, a lot more money, a lot more budget to put in the car, which we know has an effect in the end."
Nevertheless, the Brazilian was adamant the team cannot afford to rest on its laurels: "It's impossible to be so happy when you finish third in the championship.
"We're fighting teams that are much bigger than us, and we know it's not easy to be in front of them. We were in front of many big teams, and that's great, but we want more.
"McLaren, they had a really big problem [last] year, they were struggling a lot. But I think Red Bull showed that we really can beat a team that's much bigger, a team that won many championships in the very recent past.
"We were not far away compared to Ferrari, but they were better. We're pushing hard for 2016. I hope we can do better than what we did until now."
Downforce the key
Massa made it clear where the biggest gains could be found: "The most important thing we need to improve is the aerodynamics of the car. We need to give the car more downforce.
"I would say the engine we are using is a similar engine to [the works] Mercedes, which is the best engine in F1, but Ferrari caught up really a lot.
"I don't know how much better is the Mercedes compared to Ferrari, but Ferrari is very, very close, that's why they improved massively as well.
"But I would say maybe where we need to improve more is on the aerodynamics, which is what we're working on, already from the middle of last year until now."