Get alerts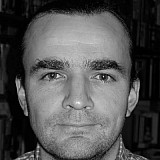 Felipe Massa says he expects Mercedes to be ahead in Melbourne, and that Williams will be in the middle of the fight to lead the chase.
The Brazilian said the new Williams performed as planned in testing.
"With fuel in the car it was what we expected," he said. "Everything we saw from the numbers, for the car, for the wind tunnel we saw on the track, which is very important.
"But we also saw a big difference with Mercedes, which is not a surprise, looking at what they did last year.
"This is another big fight that we are going to have the whole season, but I think we are ready to fight.
"Forgetting Mercedes, we don't know if they are really far away or not like we saw in the testing in which they were, I think we are ready to fight with the others as well.
"And I really hope we can take the best out of the car every moment we are on the track."
Notwithstanding the pace of Mercedes, Massa is adamant that Williams is ready to win.
"I think so, I think the team is still growing, we're still working to improve and not to do some of the mistakes that we had during the season.
"We're working to get the best out of the strategy, the best out of the mechanics, the pitstop, the drivers, the car, the evolution, development.
"So I think the team is much more prepared. We're still not as big as some other teams, like Mercedes, Ferrari, Red Bull. But I think we're pretty much in the position to fight."