Get alerts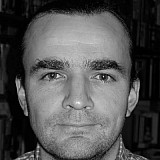 Williams is racing to get its new nose design to Bahrain as the team continues to address the weakness in slow corners that handicapped its car last year.
"It was always a push to bring it here, but if it is ready it won't leave factory until tonight, so earliest here would be tomorrow ,"  a team spokesperson told Motorsport.com.
"It's quite tight, but if we can we will get it here. Otherwise we will target China."
Improving on low-speed corners was a major focus over the winter, but Valtteri Bottas says it is still too early to say whether the team has made a big enough step.
Although the drivers were optimistic after Barcelona testing, Australia was inconclusive, and the Finn believes that Bahrain will be a better test for the FW38.
"I would say it's still the weakness, slow and medium speed corners," said Bottas. "It's better than last year, but everyone is improving, we are not the only ones going forward.
"Some people have made bigger jumps than us, that is the fact, and we need to do something about it.
"This is more like a normal race track [compared with Australia], so let's see where we are before saying any more."
He admitted that the first race was a disappointment: "I definitely expected a better weekend for us as a team. I was hoping in Melbourne that we would have been closer to Ferrari and Mercedes. Red Bull and Toro Rosso are very strong this year, even Force India.
"Let's see now, hopefully we can have a nice, clean weekend, and it's a more of a normal kind of race track. But for sure it's going to be a very close year. We need to improve the car. At least in Melbourne we were not where we hoped to be.
"We haven't found any new problem. We still think we've made progress from last year, especially in the weak points of our car, but everyone else has improved as well, some teams more than us.
"That's why I want to see this race, and then we really see exactly where we are."
Williams has brought some updates for this race, and the team is hoping to run its new nose on Saturday, if it arrives in time.
Felipe Massa will have priority if only one is available.
"[We have] some bits here and there," said Bottas, "like a new floor with both of the cars, and small things like brake ducts, and maybe something coming for later this weekend. But we are not sure if we'll have two bits available.
"Let's see if it is going to make it. Felipe is obviously ahead in the points so if there's one, it's going to be for him.
"Every step will be very important, it is so close now with Red Bull and Toro Rosso for us. So every small step will help."