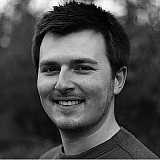 Felipe Massa says that his Williams team has the necessary "ambition" to take the fight to Formula 1 pacesetter Mercedes in 2016.
The Grove-based outfit has finished the last two seasons in third in the constructors' championship, jumping ahead of Red Bull last year but falling behind a resurgent Ferrari.
And while conceding that climbing further up the ladder in 2016 will be a struggle against the works teams, Massa insists that Williams has the determination it needs to be able to defy the odds.
"We have ambition, for sure," said Massa. "We want to fight with Mercedes and all the other teams on track.
"We don't know if it will be possible, but we need to believe it, and to try everything we can. Everybody starts from zero, so I hope we can do a better job than the last two years.
"But we know we have to keep our feet on the ground. Some teams are really strong – even Ferrari, a team that grew more last year.
"So we know it's not easy, but we will try everything we can."
Lap times irrelevant
Massa's best time of the second week of testing at Barcelona was set on soft tyres, and was less than two tenths shy of Nico Rosberg's best effort using the same compound.
But the Brazilian says uncertainty surrounding relative fuel loads makes it impossible to judge the true gap between Williams and Mercedes for now.
"It gives us confidence that we did good lap times, but you're never sure what fuel the others have," he said. "10 kilos round here equals three tenths, this is part of the game.
"A light car can mean five kilos or it can mean 20 kilos – there's a big difference in lap time. So I think Mercedes is in front at the moment.
"I think we are competitive, but how much… I hope I can have a smile after the first race!"
Additional reporting by Roberto Chinchero