Subscribe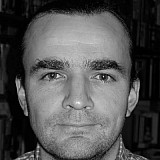 Williams drivers Valtteri Bottas and Felipe Massa concede that the team has a lot of work to do to catch up with Ferrari.
Williams had been expected to be battling closely with Ferrari in the chase of Mercedes in 2015, but in Malaysia the cars finished over 70 seconds behind winner Sebastian Vettel.
They were also well beaten by Kimi Raikkonen, who dropped to the back after his early puncture.
"We just need to now really look at everything," said Bottas.
"Because it seems that they've made much more progress than us from the last race, so we really need to keep pushing if we want to fight with them.
"But at the moment they are quite a lot quicker. So plenty of work to do."
Massa also admitted Ferrari has simply taken a much bigger step forward than Williams.
"We finished in the best position we're supposed to finish for the team. That's what counts for us, but it's true the guys in front were a little bit too quick and too consistent on the tyres compared to us. I think they did a fantastic job and an incredible work.
"They improved more. They already had a better car in the last race, maybe we just managed to start in the front, but they had a better car than us. Here they had a much better car in the race.
"Especially we used the tyres too much compared to them, and that was a big player in the race. It was a great race, nobody expected Sebastian to win here.
"We've tried everything we could, and we'll try even more. We're pushing and we're working."