Get alerts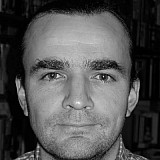 Felipe Massa is adamant that his tyres were fully legal in the Brazilian Grand Prix, despite the FIA excluding the Williams driver from his eighth place after a temperature and pressure anomaly was recorded prior to the race.
Although the Grove team had data that supported its case, it decided last week to drop its appeal on cost grounds, given that it was the end of the season and a legal challenge would be time consuming and expensive.
"We are 100 per cent sure that we didn't do anything wrong," said Massa. "So it was some issues on the measurement.
"It's impossible, if I had 27 degrees more in the tyre temperature, I would be nowhere straight away.
"And we didn't see any problems on the tyres. So for sure something was not correct on the measurement coming from the FIA or the people that are doing this measurement.
"We decided not to appeal because of money, that's it. And it will not change anything for our championship at the end, so that's why we decided, but we are 100 per cent sure we didn't so anything wrong."
Asked how the car behaved in the race, he added: "It felt similar to what I felt in all the sessions."