Get alerts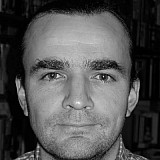 Williams vehemently defended its newest Formula 1 driver when it launched its new car last week. But the criticism it faces is legitimate.
Claire Williams went to last week's launch of her Formula 1 team's 2018 programme knowing she would probably be quizzed on two subjects.
Given that this was her first public appearance since she returned from maternity leave, she anticipated questions about combining motherhood with work. She pre-empted the issue and won over the audience by saying that giving birth to her son was the "hardest thing she had ever done," joking that she didn't know why anyone would have more than one child. And she rightly pointed out that it wouldn't make any difference to how she did her job.