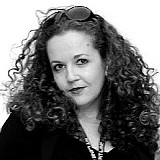 Despite its best efforts, Manor failed to turn a wheel in Australia, leading to many raised eyebrows – and a stern rebuke from Bernie Ecclestone. The FIA cleared the team of any wrongdoing, but the story is not yet over, as Kate Walker explains.
The rebirth of Marussia at the eleventh hour should have been the feel-good story of an Australian Grand Prix weekend bogged down in legal wranglings.
But when the Manor team freight left British shores for the warmer climes of Melbourne, it was on a wing and a prayer. The wings may have made it, but the prayers got lost somewhere over the Indian Ocean.
The last-minute, last-ditch nature of Manor's efforts to make it to Melbourne were always going lead to corners cut out of necessity.
But the fact that – despite having received special dispensation from the FIA to participate in this year's world championship – Manor was unable to run in any session was always going to lead to raised eyebrows.
Having received endless criticism for having been the first 'no' vote in the meeting during which Manor's possible return with a modified 2014 car was discussed, Force India deputy team principal Bob Fernley can rest assured that he was right to question the viability of the project.
"Marussia have an obligation to put in a proposal to the F1 Commission and F1 Strategy Groups to be able to demonstrate that they can deliver a programme for 2015," Fernley said last month.
"They're asking for dispensation in terms of running a 2014 car prior to switching over a 2015 car and in that should be all the details of what is going on. The reality is that absolutely no documentation was provided whatsoever.
"Force India is very supportive of the smaller teams and a leader in trying to maintain them all, so there's a lot of empathy and a lot of sympathy for Marussia, but the onus is on them to be able to demonstrate what they can do."
There but not ready to race
Manor turned up in Melbourne with equipment and personnel, and submitted cars for scrutineering, but found that despite its best efforts it was unable to prepare its cars for competition in the Australian Grand Prix weekend, and that they would not have been ready even if they had worked 24 hours a day for the duration of the event.
The team was summoned by the FIA stewards to explain its non-participation in the season-opening weekend, and after much deliberation the stewards found that having "used all reasonable endeavours to ensure that its cars were able to compete in active competition", no further action was deemed necessary "during the event".
That decision – Stewards' Document 33 of the Australian Grand Prix – does not mean that the non-participation story is dead and buried.
Should the team find itself struggling to participate in the next round in Malaysia, for the software reasons that put the kibosh on Australia, or for as yet unidentified problems of the sort that like to strike in this sport,  it will again be forced to explain itself to the stewards, who are unlikely to be so lenient a second time.
Bernie's not happy...
The FIA is far from the only interested party. While Bernie Ecclestone was absent from the opening round in Australia, Manor must also ensure that the commercial rights holder remains on side if it is to continue racing.
As reported elsewhere on this site, Ecclestone is unimpressed by the team's lack of participation this weekend, and there is speculation that the reborn outfit could yet find itself in violation of its contract with the commercial rights holder.
Prior to the lights going out in Melbourne, Ecclestone told The Independent that Manor would "be history" if they missed a fourth consecutive event, and it is by no means certain that the F1 supremo's definition of participation in an event will tally with the FIA's.
Having given the team a $10 million advance to enable them to make it to Australia, Ecclestone will be interested to determine whether the 'investment' was worthwhile.