Subscribe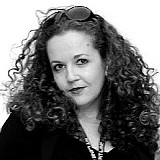 With only eight teams present in testing at Jerez, Kate Walker asks how Formula One can get its house in order to attract new teams again.
Three days into the start of the 2015 season but the Formula One paddock retains an odd feeling to it in Jerez after the winter break. With Force India having cried off, and Caterham and Marussia down to the final grains of sand in their respective egg timers, only eight cars have been lapping the circuit.
Teams may come and teams may go, but the current barrier for entry to Formula One is set too high, and the bar for competitive entry is astronomic. Even the deep-pocketed Red Bull took until their fifth season to win a race, although they did score points in their first outing and have featured on the podium at least once a year since 2006.
Williams spent 2014 proving that a midfield budget did not preclude running at the front of the pack, but the Grove racers acknowledge that to fight for championships would take a financial step up that is currently beyond their reach.
Some solution must be found to enable a reasonable level of competition at every budget that does not dilute the essence of Formula One as a constructors' sport.
Start with cutting costs
Budget caps have proved unpopular with the teams, and it should be remembered that six years ago some of those outfits now crying out for financial support and cost capping or reduction chose to support the introduction of the since-discarded Resource Restriction Agreement over the FIA-controlled cost cap being proposed by then-president Max Mosley.
Increased standardisation of components could lead to cost cutting in some areas, but given the vast gulf between the amount of money available to the smaller teams and the amount it costs to run a competitive Formula One team, the overall effect would be similar to using a sponge to soak up the sea.
Success in competition does, to a certain extent, lead to unequal playing fields. Teams who win, and win often, earn from whatever prize funds their sport offers. Regular wins are attractive to sponsors, further increasing the team's earning potential. And in sports managed rather differently to F1, added success brings added fan interest and ticket sales from which the teams themselves can profit.
But there is nothing unfair in having an earned financial advantage.
Fixing the unfair reward structure
What is currently most broken about Formula One is the way in which the system has already been gamed to keep the winners winning and the losers losing. The current labyrinthine financial reward structure, with payments coming from columns A, B, and C based on a host of 'if this then that' conditions and pre-payments to favoured outfits should be replaced with a far simpler system.
Abolish all preferential prepayments. Take the share of F1's spoils allotted to the teams and split it in half. Divide one half equally between all competing outlets. Take the other half, and use it as a scaled prize fund, rewarding success on track.
Based on the money generated by Formula One in recent years, dividing half of the teams' stake equally between all competitors would provide each with a reasonable budget with which to compete. Those who are able to spend more - by attracting more sponsorship cash than their rivals, by earning a greater chunk of the prize fund, or by having deeper corporate pockets - can choose to do so, but everyone would have a solid footing from which to start.
Getting the teams to agree to such a solution is another matter entirely, of course. Whatever may be happening at the back end of the grid – however close the back end gets as more and more teams struggle – those with the added extras have yet to demonstrate any willingness to act in the greater good.