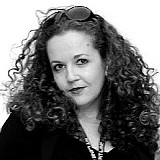 Jean Todt and Charlie Whiting spoke in a press conference today in Russia.
In the five days since Jules Bianchi's horrifying crash at the Japanese Grand Prix, the world of motorsport has been asking questions about how best to prevent such an accident from recurring.
With investigations into everything from the forces incurred in the shunt to the speed of impact still ongoing, we are not yet at a juncture where these questions can be answered with any satisfaction. Despite this, on Friday evening in Sochi FIA president Jean Todt, F1 race director Charlie Whiting, F1 medical delegate Dr Jean-Charles Piette, and F1 medical rescue co-ordinator Dr Ian Roberts spent 75 minutes answering to the best of their ability the media's questions about the perfect storm of conditions that led to Bianchi's accident, and the lessons learned from that black Sunday.
Investigation underway
Whiting on Friday morning submitted an initial report on the accident to Todt, and while there are still details to be filled in once the investigation is complete, the FIA Expert Advisory Safety Committee - founded by Max Mosley in the wake of the 1994 San Marino Grand Prix and first chaired by Professor Sid Watkins - will review the circumstances of Bianchi's accident to determine whether there was anything that could or should have been done differently both to prevent the crash from happening and in the immediate aftermath.
Recovery vehicles will be used with extreme caution from now on

Charlie Whiting
Whatever internal judgments are come to, the FIA is already hard at work trying to learn from Suzuka, with the next step a Saturday morning team meeting in Sochi during which the prospect of "speed limits" in dangerous conditions will be discussed. Technologically there is little that can be done in time for Sunday's race to ensure that drivers follow speed restrictions, but in the long term options including the possible introduction of slow zones during vehicle recovery and electronic means of controlling drivers' speed will be considered.
And as always happens after an accident of any sort, when hard data regarding the speed and forces involved in Bianchi's collision with the recovery vehicle becomes available, part of the review process will include determining whether any improvements can be made to existing crash test standards to improve the odds of surviving a similar accident without serious injury. Charlie Whiting believes that the time they started the Japanese GP had no impact on the accident.
Modifications to recovery vehicles?
Asked whether the form of recovery vehicle used should be changed to avoid a repeat of Bianchi's crash, Whiting rejected that option but said that modifications were being discussed, although any changes would need to be thoroughly researched to ensure new solutions didn't create a different set of dangers.
"It's not simple," he acknowledged. "As you know, tractors have to be heavy if they are to lift the car. He also said, "Recovery vehicles will be used with extreme caution from now on."
Timo Glock's accident in Suzuka when he hurt his leg, that was due to penetration under the chassis, which we'd never seen before

Charlie Whiting on unforeseen accidents
Hence, a vehicle that is heavy tends to have a high ground clearance - whether or not it's got a counter-weight on the back will vary depending on the type of vehicle. They have been used very successfully on track for twenty years or more. I don't think it's something we should change overnight. We had nearly an hour with the drivers earlier, and one of the things that emerged from that would be some form of skirt, for want of a better word, similar to the sort of thing you see on trucks on the road to stop cars from going under the sides or under the back. It's something we are going to consider."
Is there something that could have helped Bianchi?
Later, Whiting was asked whether any form of protective device existed which would have been able to withstand the as-yet-undetermined forces experienced in Bianchi's accident.
"I think it's too early to answer that question with complete clarity," Whiting replied. "But the research done so far has been to come up with a solution to protect against a flying wheel, and that's proving to be quite difficult as it is. Early indications are that the forces exerted on the roll structure, for example, on Jules' car were way in excess of test loads. So we need to look very carefully at what the loads were - if we can estimate them - and then see if we can do anything about it. But I have a strong suspicion that under those exact circumstances it might be hard to find a solution given how difficult it currently is to find a solution to stop a wheel hitting a driver's head."
Future protective measures
In his final question dealing with possible protective measures to be implemented in future, Whiting was asked about the possibility of improving the mandatory minimum loads involved in existing FIA crash tests for chassis and survival cell, and whether the FIA had considered using recovery vehicles as a bellwether in crash testing as the densest objects a car was likely to hit under race conditions.
"Once we know what the loads were - and careful analysis of the parts will tell us that - we will have to go to the teams and see if we can do something to make the current crash structures stronger. I have a strong suspicion that it will probably be impractical to try and cater for that precise incident again, but that's not to say we can't improve.
"I think history has shown that we've always made an effort to try and make things better. You can look at lots of incidents that have happened - not as serious as the one last Sunday - but we do attempt to learn from every incident if we possibly can. If you remember Timo Glock's accident in Suzuka a few years ago when he hurt his leg, that was due to penetration under the chassis, which we'd never seen before. Now the cars have Kevlar underneath. Those are the sorts of things that we try and learn from, and this accident will not be any different."