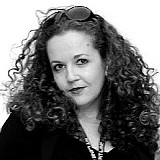 Pay drivers in F1 have been around since the sport's inception, but is it getting out of hand?
Pay drivers have long been a part of motorsport history. The concept pre-dates the existence of Formula One, and heroes of the 1920s and 1930s were known to offer their "escorting" services to the well-to-do women of the French Riviera in exchange for the use of their Bugatti Type 35s for that weekend's race.
But motor-racing is a sport that hates stagnation, and was built on evolution. For the modern Formula One driver, paying for a race seat is no longer enough - these days, in order to ensure a full season's racing at the back of the pack, an F1 driver is better off bringing with him a substantial chunk of his team's operating budget.
The Maldonado case
The best-known example is Pastor Maldonado, whose PDVSA sponsorship is this year paying for two teams: the Venezuelan's current outfit, Lotus, and former employers Williams. After a strong season on track during which ever whisper of an investment failed to materialise, Lotus were forced to accept that their best bet financially was funding from a driver whose regular crashes cost almost as much money as the man himself brings.
And while Williams' current run of success has seen the company report a few negatives in the balance books, the reported £20 million budget deficit would be far higher were it not for the break fee paid by PDVSA to release Maldonado from what was, by the end of 2013, an incredibly unhappy relationship with the Grove racers.
But Maldonado is far from the only man whose sponsors are bank-rolling not just a seat, but a significant chunk of a team. The precedent set by the former GP2 champion is almost as dangerous as his driving style, for it leaves the talented but moderately-backed (or worse, the unsupported) scrabbling for seats which would be theirs by right if Formula One offered its teams a sustainable business model.
18 million reasons
Earlier this season, asking a Caterham insider of the likelihood that Marcus Ericsson would stay the course after the team's off-loading to that mystery consortium of Swiss and Middle Eastern investors, this reporter was told "Marcus has 18 million reasons not to worry about losing his seat".
Kamui Kobayashi, on the other hand, was said to have stuffed only a few million in the pockets of his green and gold race suit, hence the Japanese racer suffering the indignity of cockpit hokey-cokey at this year's Belgian Grand Prix.
Moving further up the grid, $9 million and improving race craft says that Sergio Perez should be safe, but the similarly funded Esteban Gutierrez is said to have already been informed that Sauber have sold his race seat to the better funded and similarly talented Giedo van der Garde, a likely explanation for the sunny Mexican's uncharacteristic temper tantrum in Singapore, when a mechanical retirement deprived him of the opportunity to use the race to audition for a 2015 drive.
Romain Grosjean's engine outburst - also at the last race at Singapore - was widely thought to have its basis in similar frustrations. While no official announcement has yet been made, should Lotus move to Mercedes power as all and sundry anticipate, it is highly unlikely that there will be room for the Total-sponsored Frenchman at a team newly dependent on oils and lubricants from petro-rivals Petronas.
Not even a last name is enough
And then there are those with no funding or backing to their name, such as Kevin Magnussen. While the Dane has yet to recover the stupendous form that saw him standing on the Albert PArk podium on his debut F1 outing, he is a rookie whose promise has been held back by an underperforming car.
McLaren would like to continue to nurture his development if possible, but if new engine partners Honda decide to bite the bullet and buy Fernando Alonso out of his Ferrari contract, there is little chance any other team will find the motivation to nurture an unsponsored talent when there are more experienced racers hauling suitcases stuffed with dollars to each and every job interview.