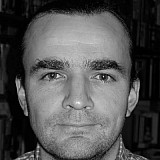 A wheel nut issue caused Sebastian Vettel's stoppage during second practice for the Bahrain Grand Prix.
Ferrari driver Vettel lost valuable track time in FP2 in Bahrain tonight when he was forced to stop on track late in the session.
The German initially reported to the team that he had lost drive, but then added that he had a loose left rear wheel nut.
His message will have alerted the FIA, who always take a close interest in any wheel nut issues, from an obvious safety standpoint. It remains to be seen whether there will be an investigation.
"We don't know yet 100 percent," said Vettel. "I felt out of Turn 4 that i'd lost drive, so I decided to stop.
"Obviously we don't want to risk or damage the car at that point. It's a shame because I'd love to do a couple more laps.
"I think it's normal when you feel something's wrong, you try not to take any risk.
"Obviously it was incredibly important to do the mileage today, and generally to get the information on Friday, but it's even more important to make sure that the car is in good condition for the whole weekend and for the whole season."
Regarding prospects for qualifying, he said: "We'll do our homework tonight to make sure we have a quick car, which in the end is the most important thing. It's always difficult to say.
"I think Mercedes is the benchmark, very competitive this afternoon and this evening. They will be the ones to beat, but hopefully we can be a bit closer. The car feels alright. I think there are bits and bobs we can improve."