Subscribe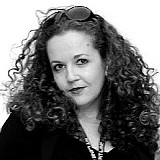 Kate Walker analyses Sauber's options after losing its court case against Giedo van der Garde
The Supreme Court of Victoria ruled in favour of Giedo van der Garde in the Sauber contract saga, leaving the Swiss team in an impossible position: it can put the Dutch racer in its car for the Australian Grand Prix weekend, and risk identical legal action from one of their other displaced drivers, or it can ignore the ruling and finds itself in contempt of court.
According to Victoria state law, contempt of court is an offence defined as a person engaging in "an action or inaction amounting to interference with the due administration of justice". The maximum penalty is six months' imprisonment.
The timing of van der Garde's suit was deliberate.

Kate Walker
If van der Garde does race for Sauber in Melbourne this weekend, it could spell the end of a 22-year road for the Swiss team, which finds itself burdened with an embarrassment of well-funded drivers and not enough funding to pay any of them off.
Both Marcus Ericsson and Felipe Nasr are preparing themselves for their Sauber race debuts this weekend; the pair are in possession of valid superlicenses and provided the substantial funding that ensured the Swiss race team was able to survive a difficult winter and make it to Australia on a competitive footing.
Nasr and Ericsson won't vanish
Having invested heavily in Sauber, Ericsson and Nasr's backers will not go quietly into the night.
Banco do Brasil have already stated their intention to fight for Nasr's right to race should he be deposed in favour of van der Garde, while Ericsson's backers have already shelled out significant funds to keep the team afloat and expect to see a return on their investment.
The best-case scenario as things stand would be for the two drivers' sponsors to join forces and offer van der Garde a settlement in exchange for agreeing not to race.
Just how one might begin to quantify a suitable sum for damages when van der Garde cannot claim loss of income remains to be seen.
But what has become increasingly clear is that van der Garde - or his sponsors - are not interested in best-case scenarios. Speculation is rife that the timing of this attempt to force Sauber's hand is a hostile takeover bid in disguise.
Van der Garde's first successful judgment in the contract dispute came about in November 2014 in British courts. In early December, the 29-year-old Dutchman won a similar judgment against the team in the Swiss courts.
Timing of lawsuit is key
All then fell silent until earlier this month, when van der Garde elected to press his suit in the Victorian courts at precisely the time when it would cause the greatest possible embarrassment to his former employers.
A man solely seeking money would have used the momentum from the British and Swiss verdicts to push for a settlement in exchange for forgetting the existence of his pesky contract.
Had he wanted both money and exposure, the dead news period of the F1 off-season would have been the perfect time to dominate the sport-specific press while still allowing Sauber to continue with their preparations for the 2015 season.
The timing of van der Garde's suit was deliberate. Sauber is over a barrel, damned if it does race him and damned if it doesn't. As a racer, van der Garde has nothing to gain from forcing his way into a race drive with a team that doesn't want him.
Drivers can be kept in the garage for a multitude of credible reasons, especially given the complex nature of the current power units, which can take hours to fix when a simple seal goes wrong. And if it turns out there's a batch error affecting every seal supplied for van der Garde's car?
Sauber is going to have to have some very harsh words with its suppliers, for who can countenance being let down so publicly at the first race of the year?
By forcing Sauber to run van der Garde and in so doing destroy their relationships with one or other of the two sponsors whose funding kept the team alive over the winter, the Dutchman's backers are forcing the Swiss team into a corner.
There are options for escape, of course: declare bankruptcy and shut the team, throwing 300-plus people into unemployment, or sell up at bargain basement prices to protect the livelihoods of their loyal staff.
If they take the fire sale option? Marcel Boekhoorn may well be waiting in the wings to 'rescue' the team and provide his son-in-law with a race seat as per paddock speculation.
But who's to say that the backers of Ericsson and Nasr wouldn't be equally interested in buying a team at rock-bottom prices? A bidding war for the spoils of Sauber would be a delicious irony indeed.