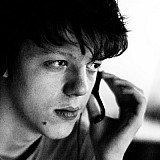 Pascal Wehrlein has warned the Manor car has not yet shown its "full potential" after an impressive showing in Tuesday's running in Barcelona.
Wehrlein was eighth quickest on the day, lapping three seconds off pacesetter Sebastian Vettel and bringing the overall lap count of the new MRT05 to 125 in the test thus far.
His best time on Tuesday was two seconds up from his Monday lap, and more than five seconds quicker than Manor's top qualifying effort in the 2015 Spanish Grand Prix.
"I am really happy with today," Wehrlein. "I think we improved the car quite a lot from yesterday to today.
"We can still improve the car [more] and we need to work on it, but for my first two days I am impressed.
"There is more potential after the two days, I hope. We have not shown our full potential, there is definitely more to come - but you never know."
Explaining Manor's staggering gains in pace compared to their 2015 form, the German elaborated: "Last year, I think, they had an old car, an old chassis they didn't really develop much last season.
"So the balance of the car improved, the Mercedes engine is definitely better than the 2014 engine that they had last year and we have many new things in the team.
"And I hope I myself am too a reason for why [Manor] is getting quicker."
"Not too bad" compared to others
Wehrlein refused to say with certainty whether Manor would escape its position as a backmarker and fight with the rest of the pack in the Australia season opener - but the German certainly appeared buoyed by the early signs, having outpaced McLaren, Renault and Toro Rosso on Tuesday.
"It's really hard to tell [where Manor is in the running order] with tyres and fuel loads and all that, but I think it didn't look too bad," he said.
"Some other teams already drove on the super softs and the ultra softs, so it was not too bad. But you never know until Australia."
The team's other new signing Rio Haryanto will take over in the car for the final two days of February running.
Additional reporting by Jonathan Noble