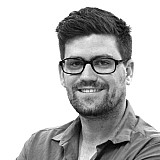 Ex-Formula 1 driver Mark Webber has slammed F1, saying drivers are disappointed with the current state of the sport.
Speaking in a video interview for Red Bull ahead of this weekend's Austrian Grand Prix, Webber suggested that F1 is in trouble – and the drivers know it.
"Formula 1 itself, it's not in great shape," he said.
"We're disappointed with it. We all talk, all the drivers talk, and we're disappointed where they've gone with the cars, the lap-times, they're just not stimulating for the drivers, and this is rubbing off – the fans can see this.
"Over the course of the five or six years they got many, many things wrong to try and make the sport better.
"It's become a sniff too artificial, there wasn't as many consequences when you make mistakes, and people are starting to see through that."
'Gladiator' approach required
Webber added that drivers need to be seen as "gladiators" again, because current F1 cars look too easy to drive to those following from home.
"We've got to turn on the TV on or go to the race track and see something that you're hardly going to see," he said.
"MotoGP… oh my god. Not many people can do that, that's what people like to go and see. Messi, Ronaldo, this is what people love to switch a TV on for.
"We've got a big chance here to keep Formula 1 like that, but it's not like that at the moment."
Five seconds not enough
While F1 is planning to make cars more spectacular in the future, Webber isn't convinced that the current plan to make them five or six seconds per lap faster is even enough.
"They're tickling it, but they're talking about trying to make the cars five or six seconds faster, and that's important that its in the race – not in qualifying," he said.
"They need to be constantly going quick in grands prix.
"And for me, five or six seconds is not enough. The reference point they have now is horrendous, in terms of pace.
"They need to be much, much quicker than that. They need to make heavy changes."