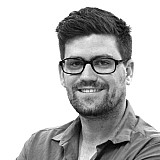 Mark Webber has spoken out about his frustrations with the 'toothless' management style at Red Bull that meant it could not handle him and Sebastian Vettel being in the same team.
Ahead of the publication of the Australian's autobiography this week, Webber has been reflecting on his F1 career, and especially the often controversial spells he had alongside Vettel at Red Bull.
In particular, he believes the situation changed for him after the 'Multi 21' episode in Malaysia in 2013, when he claims Vettel's attitude towards him became totally different in the days after it happened.
"I was furious with Seb… a little bit," said Webber during an interview with ABC's Australian Story.
"But just the whole scenario, how did we get ourselves in this position? We got off the podium, and [Seb] came over and said 'we need to talk, I've just f****d up so bad. I said, 'mate, let's talk next week'.
"I don't know who spoke to him between Malaysia and China, but the discussion in China didn't go well.
"He said he had massive respect for me as a driver and not much as a person. That really affected the relationship, obviously. At the time, we could hardly stand the sight of each other."
He added: "The team after Multi 21 were disappointed, no question about it. They were shown how toothless they were.
"They couldn't handle us two out there on the track, which shouldn't be like that. They just needed something to change, so I helped that decision for them and left."
Growing tensions
Webber said the issues with Vettel went all the way back to just after the German joined the team, as he suggested there were hints of favouritism as early as 2010.
Looking back on an episode that season, Webber said: "I'd just won the previous two grands prix from start to finish, and then the new rear wing arrives and… goes over the other side of the garage. And I know for a fact the mechanics were furious.
"We just think, was there a bit of an agenda going on? They were very keen to keep [Vettel] a little bit happier.
"Just because I was the guy who was supposed to be a little bit washed up."
Vettel unhappy
Webber's manager and partner Ann Neal agreed that most of the issues related to management letting Vettel get away with stuff.
"We got the impression that Sebastian wasn't happy, this Aussie was beating him, this wasn't really what it was supposed to be," she said.
"The issue started to come because of poor team management in letting [Vettel] get away with things. I'd just think 'really, you're going to let him get away with that?'
"I think Mark was good for one world championship, I think he had that drive and desire and the talent, but that ruthlessness and 'I don't give a shit about anyone', that's definitely not him."
No jealousy
Despite the issues with Vettel at the time, Webber says that he has since cleared the air with the four-time champion, and has no regrets about how things turned out.
"It was all clean. It was all as I want it to be. And that's why I can look back and say I'm proud of what I achieved.
"Seb's trophy cabinet came out of it better than mine, but I'm not jealous of him at all, of what he achieved, and what he's got.
"Seb and I get on pretty well, actually. We had a good chat in Monaco, we've caught up a few times.
"It's interesting to see from his perspective how he saw things and how I saw things. We have a lot of respect for each other.
"We all look back and say 'would we have done things differently?' Absolutely yes."