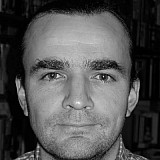 Nico Rosberg says he has been impressed by the start to the season that Mercedes has enjoyed in Barcelona this week, and specifically praised the team for its willingness to add new elements to the package.
Rosberg also said that Mercedes has a good idea of where it stands in the pecking order, although he did not want to elaborate.
"I'm paying attention, of course," he said. "We have strategists and they're doing calculations already, so more or less we already know where we are.
"Would you like to know? Sorry, I'm not going to say!
"So we know where we are, with a band of errors. Because they are able to see full tanks and so on, and after a while they get a picture of where everybody is.
"That's quite fascinating to see that work, so we do have a good picture."
He also noted that while the car has appeared to run like clockwork, the high mileage has pinpointed some reliability issues, even if they have not cost the team a lot of track time.
"It's been a good start, and reliability is looking very good," said Rosberg. "It's quick, I love the way it looks. If you look at it, there's some real innovation on there, and I'm very impressed by that. You can really see how far we've come as a team.
"If you look five years ago, we were unable to make such innovation, and now there are so many things which are ahead of the game.
"I'm not saying we're definitely the quickest, but there's some good stuff on the car, which is impressive. For sure, you can feel it. Small steps every time, you know."
Regarding the minor reliability problems, he said: "We found a few bits and pieces that broke on the car, and we wouldn't have found them if we'd only done 2000kms.
"So that has been useful, because for sure that will help us now in the beginning of the season. No race-stoppers, but still things which you don't really want to see happen."
Conservative tyres
Mercedes stuck with medium tyres and a conservative run plan all week, and Rosberg admitted he's looking forward to being let off the leash in next week's test.
"Of course I love to go really fast with low fuel, I am looking forward to that. Pounding round with mediums and a lot of fuel is eventually not going to be so exciting at the end of it!
"So I do look forward to taking away some fuel."