Get alerts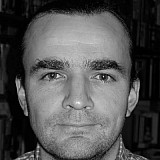 Former F1 world champion Jacques Villeneuve says that Lewis Hamilton's approach to the Abu Dhabi title decider was fair - and that the Briton "made sure" Nico Rosberg wound up a worthy champion.
Villeneuve, who was involved in title showdowns in 1996 and 1997, says he would have adopted the same tactics as Hamilton if were needed - and that Mercedes trying to intervene was a "shame".
"It was a great race, Lewis did what he could, was never dirty," Villeneuve told Motorsport.com.
"The only shame is the messages from his team. That doesn't come out too well, because Lewis didn't do anything dirty, he played with what he had.
"So that was fine, and there was nothing to lose for Mercedes. They both played well."
Asked if he would have done the same against Williams teammate Damon Hill 20 years ago, Villeneuve said: "Probably even more! In the last race, when your team cannot lose the championship any more, there's no more team.
"This is the one time of the year when the team has to take a back seat, and just live with it."
On whether Rosberg was a worthy champion, Villeneuve reckoned: "Definitely, and Lewis made sure that he was worthy.
"The way Nico attacked the end of the season, he didn't go for the wins as much, so it was different.
"Lewis just woke up a bit too late, that's what cost him this year. He realised halfway through the season that actually Nico is quick, Nico is a competitor. But just a little bit too late."