Subscribe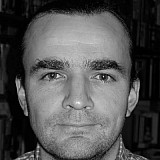 Former world champion Jacques Villeneuve doubts Romain Grosjean is the right man to lead the Haas Formula 1 team in its debut season.
The Frenchman will leave the Lotus team at the end of the season to head the American squad's line-up when it joins the grid at the start of 2016.
However, 1997 world champion Villeneuve fears Grosjean may be too "cranky" to help build a new team from scratch.
"Does Grosjean have the mettle to build up a team? He seems to get cranky quite easily, which is not good when you're trying to build a team, as there will be frustration," Villeneuve told Motorsport.com.
"I guess the last couple of years at Lotus have been good to temper him down a little bit, so that's good training.
"It's good when you start a new project to come with the baggage of victories – it helps to get the credibility within the team."
Haas facing tough time
The Canadian also believes Haas could find life more difficult than expected when it makes its debut next year.
Villeneuve was involved in the birth of British American Racing in 1999, which didn't win a race until being purchased by Honda in 2006, and eventually left the team after five difficult seasons.
"It generally is quite hard, because generally people who come into F1 don't realise how difficult it is," Villeneuve said. "It seems to be a proper set-up, but until they are on the track, let's just wait and see.
"A lot of people have tried and been shocked at what it actually meant. But they seem to have the right approach."