Video: Ferrari's diffuser changes explained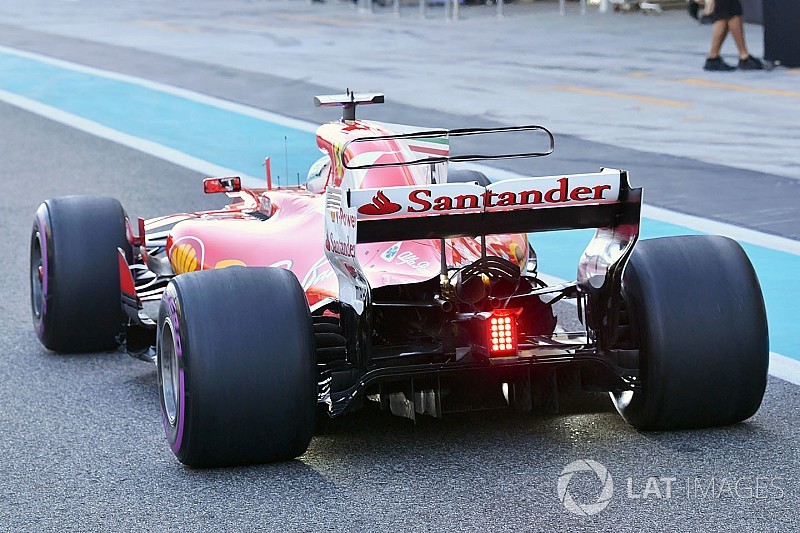 Ferrari trialled modifications to its Formula 1 diffuser during both the Abu Dhabi Grand Prix weekend and the post-race test.
In this latest clip from weekly Motorsport.tv programme The Flying Lap, race-winning F1 designer Willem Toet tells technical expert Craig Scarborough about the way the changes are being tested.
"You try to generate as much suction at the back of the car as you can, where it connects to the diffuser, because that base drag will dictate the amount of suction you get underneath the flat floor of the car," says Toet.
He goes onto explain both the diffuser Ferrari raced, and the dramatically different version that was used on Kimi Raikkonen's car during Friday practice on the race weekend and also appeared in the test.
Toet ponders the reasoning behind trying the new version of the diffuser, and whether it was the planned path for 2018 or trialled for another, more political reason.
Ferrari's Abu Dhabi updates
Our latest - exclusive - 3D animation details the latest diffuser shapes tried by Ferrari in Abu Dhabi.
The new developments are analysed in the studio by former Ferrari aerodynamicist, Willem Toet, and Craig Scarborough.
Video: Ferrari's diffuser changes explained