Subscribe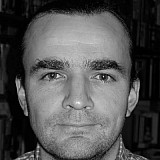 Sebastian Vettel says he will have a lot more input into next year's Ferrari, having joined the team too late last season to have much impact on the 2015 car.
"A lot more," Vettel said when asked about his input for 2016. "You don't join the team until you join the team.
"Obviously there were a lot of decisions that were already taken, some decisions were taken when I was there already."
Vettel, who has won three races this year, is also optimistic about Ferrari's future prospects given the progress the team has made in the course of this season.
"The season we've had so far has been phenomenal, if you think firstly about where the team was last year. Secondly about the situation that we faced at the very beginning, a lot of new people, people were changing positions within the factory.
"It's not that easy all those things to digest for a team, but it has been great, and really strong getting the team together. I'm quite confident, and I hope that next year is a big step."
Asked what changes he wanted to see, he added: "I don't really want to tell! If you look just at the organisation there's been a lot of work going in trying to get the team together.
"There's a lot of new people, people change their position within the company. Usually those things take time, just so that everybody understands what to do, getting everything right in terms of timing as well, that has been the main challenge this year for the while team.
"Also I was new at the beginning, so that people understand my language, when I talk about the car, the behaviour of the car, the weaknesses.
"So I think there's a possibility for us to improve. Obviously we've done a massive step on the engine, that's ongoing.
"At the end we want to have the best engine and the best car, so there's plenty of stuff to do. It's no secret that we need a little bit more downforce than we currently have, but it's more the organisation behind it."