Get alerts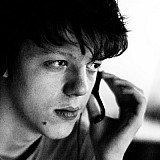 Sebastian Vettel feels he was "closer than expected" to title rival Lewis Hamilton in qualifying for Formula 1's United States Grand Prix.
Ferrari driver Vettel was seven tenths adrift of pace-setter Hamilton both in Q1 and Q2, and trailed the Mercedes man by the same margin after the opening laps in the final segment.
He was down in fourth at that point, behind the other Mercedes of Valtteri Bottas and his own teammate Kimi Raikkonen as well, only to improve significantly on his second run and secure the runner-up spot.
"I think we are very happy with the result, it is crucial to get the final run," said Vettel, having ended up 0.239s behind pole-sitter Hamilton.
"I didn't find rhythm straight away in qualifying, struggled a bit in a few corners, then got it right in the final run.
"In the end we were closer than expected. For tomorrow, if the car behaves like today, it should be good."
The German conceded his first run in Q3 had been sub-par, and said he was aware he faced the risk of being outqualified by all the other drivers from the championship's top three teams.
"I struggled a bit into Turn 8, the wind was quite tricky all day. Morning was fine and afternoon I started on wrong foot.
"My first lap in Q3 was pretty poor so I knew I had to deliver. Without that it could have been P6 or something, so the timing was just right."
Vettel hadn't enjoyed a straightforward US GP race weekend in the lead-up to qualifying, as issues in practice led to Ferrari making an overnight chassis change.
"A big job overnight but the team was fantastic. The mechanics now have had a couple of weekends in a row with a lot of work and last-minute engine changes, chassis change.
"It is a record time to change, which isn't what we want – but today I was much happier with the car, glad it worked out."
Having narrowly led Vettel after the first Q3 runs, Raikkonen couldn't improve as much as his teammate on the final attempt.
He ended up fifth, losing out also to Red Bull's Daniel Ricciardo, who had set an identical time but posted it earlier.
"I think it was quite OK," Raikkonen said. "The car was better than it has been so far this weekend.
"I was quite happy in most of the places. there were few places I struggled to turn round a bit the car and ended up losing time.
"Some laps I got it a bit better in those places but mostly not. I felt I struggled in those places.
"Without that I think we had pretty decent speed. It would be nice to be higher up but I'm quite happy with the car, I just lost time in some corners where I had some difficulties."
Additional reporting by Jonathan Noble and Lawrence Barretto