Subscribe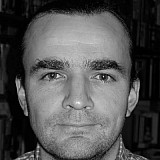 Sebastian Vettel visited his former team, where he has spent 6 years, to say 'good bye'.
After spending the previous few days with Ferrari in Maranello Sebastian Vettel returned to Milton Keynes today to bid farewell to Red Bull Racing.
Christian Horner and Adrian Newey made speeches before the four-time World Champion said a few words.
There's a lot of happy memories from this place that I'm holding onto. It's been a great journey and I've very grateful for what all of you did for me.

Sebastian Vettel
"The last six years have been incredible," he said. "What we've achieved, the work that's gone in. So much passion, so much dedication. It will always stay in my heart. Big, big thank you to everyone. In the end we had the better car because we were the better team. Thank you really doesn't really describe enough what I feel.
"There's a lot of happy memories from this place that I'm holding onto. It's been a great journey and I've very grateful for what all of you did for me. I'll shut up now."
Vettel has given a number of goodbye presents, and was promised one of his title-winning cars. Horner explained that he won't be getting it for a while: "We don't want it turning up in Maranello."
"Whenever Sebastian's been in the car he's been carrying all of our hopes, our ambitions," said Newey. "But we've always known that he's putting everything of himself into it as well. It's been a real privilege."