Get alerts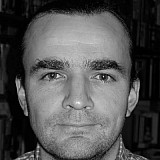 Sebastian Vettel says all F1 teams are struggling for grip following the first practice sessions for the Brazilian Grand Prix.
Vettel and Ferrari led the pursuit of Mercedes at Interlagos today, finishing third in both sessions.
But the Ferrari driver admitted driving around the track was proving very tricky given the poor grip.
"I think everyone is struggling quite a lot with the tyres, they seem quite tricky to work with, even more tricky than last year," said Vettel.
"I think it's slippery for everyone. The car is moving around quite a lot and sliding quite a lot, hopefully tomorrow we'll be in better shape.
Asked if the problem was a general lack of grip, he joked: "If you see him walking around here tell him to come to our garage and stick to our car!
"I think everyone is sliding a lot, especially on the long runs. I give you my number later, so if you see the guy called 'Grip' you just pass on my number please.
"Everyone is more or less in the same boat, which is largely due to tyres."
The German was almost a second shy of pacesetter Nico Rosberg over what is a relatively short lap.
Although he pinpointed the tyres, Vettel insisted that he expects Ferrari to be in better shape tomorrow.
"It's a second too much," he said. "I think we didn't get the best timing for our run, but I think it was tricky for everyone, a couple of drops of rain.
"Overall I think it was a difficult day. I think we can still improve, so I'm looking forward to the analysis now, and then tomorrow hopefully we can do a step forward."