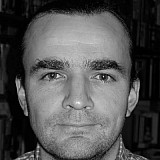 Sebastian Vettel claims that Ferrari had the potential to qualify on the front row in Mexico after a frustrating shoot-out saw the German only seventh, a place behind teammate Kimi Raikkonen.
Ferrari found less speed from the supersoft tyres than the softs – a situation Vettel described as "unnatural". Both drivers used softs to set their best times in Q2, and will thus be on them for the start.
"I think today is disappointing for us as a team because I think the car was good enough for us to potentially put it in second, or at least in the second row," said Vettel after qualifying. "But we didn't do it. It's up to us.
"We really struggled to get the pace out of the supersofts, whereas on the softs I think it was very good. We were just not quick enough, struggling on the supersofts,"
"I think the fact that we go faster on the soft compared to the supersoft means that I found more grip with the soft than the supersoft, which is pretty unnatural, it's something we need to look into.
"This morning already I struggled on the supersoft. The thing that matters is the result, and we're not happy with the result.
"Yesterday it wasn't the case. It's something that happened in terms of conditions. It should have been fine, if anything, better this afternoon with the hotter track, etc. Yesterday was fairly overcast, today is fairly sunny.
"Just struggling overall to get the tyres to work with grip, or getting the grip from the tyres. You choose whatever you like!"
Hoping for race advantage
Vettel said that starting on the softs, unlike both Red Bull drivers and Force India's Nico Hulkenberg ahead of him, could at least be an advantage in terms of race strategy: "It could be interesting.
"Tomorrow is completely different, one lap is very different to doing a lot of laps in the race, and obviously we tried it, it worked for both of us. It should help us in terms of race pace and finding the right strategy, I hope."
Despite the obvious frustrations, Vettel tried to take a glass half-full approach to qualifying seventh.
"In general this weekend has been very positive, up to probably qualifying," he added. "So I was really looking forward to it.
"In my point of view the car deserved today to be in the first row. I don't think that's optimistic, that's realistic. But as a fact it didn't turn out to be realistic as we only qualified sixth and seventh.
"Clearly something didn't go our way. But I still have a good feeling about the car around this track. Hopefully we can show it tomorrow.
"But for sure initially very disappointed because I don't have to explain to you it's a lot harder, your Sunday, if you start seventh compared when you start on the front row.
"As we touched on earlier, we have probably an advantage on tyre strategy. We'll see what happens tomorrow."
Don't miss our Mexican GP video preview…