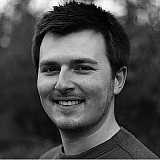 Sebastian Vettel says that the likely end of his former Red Bull team's alliance with Renault would be "sad", and that he hopes the French marque remains in Formula 1.
The relationship between Red Bull and its engine supplier has broken down in recent months amid the Renault power unit's lack of competitiveness this year compared to those of Mercedes and Ferrari, which has left the Anglo-Austrian squad a distant fourth place in the constructors' standings.
With Red Bull now set to terminate its contract with Renault and revert to customer Ferrari engines in 2016, Vettel expressed his disappointment that their partnership is set to end, arguing that Renault deserved more credit for its past successes in the V8 era.
"It's sad to hear because I was part of the majority of the partnership, and we had some very successful years, which unfortunately now get forgotten because of the situation," said the German, who won four titles and 38 Grands Prix in Renault-powered Red Bull machinery before switching to Ferrari at the start of 2015.
"Renault has done a fantastic job in the past supplying [Red Bull] with a strong engine and the latest technique that was required to be competitive in the blown exhaust era. They were one of the best and most advanced.
"There are a lot of things people tend to forget that Renault has achieved, so I hope they stay in the sport," he concluded, referring to the possibility of Renault taking over the Lotus squad and becoming a fully-fledged works entrant once again.
Podium the target in Singapore
Speaking of his chances of fighting for victory in this weekend's Singapore race, Vettel added: "Looking at this year so far, when it's been hotter we've been more competitive, but this circuit is unique – it's about feeling the car, having confidence, which makes the biggest difference round here.
"Our target is to be on the podium, which is difficult because Mercedes usually have two cars on the podium if nothing goes wrong.
"But we've been pretty good at taking the maximum and getting that last available step on the podium this year."