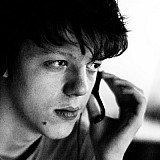 Sebastian Vettel admits he was thrown off balance by Max Verstappen's late-race behaviour in the Mexican Grand Prix, saying his subsequent radio outbursts were borne out of emotion.
Vettel was lining up a move on Verstappen for third place with three laps left to run when the Dutchman locked up at Turn 1, straightlining the corner.
Verstappen was instructed to give third to Vettel by his team but did not do so, prompting several angry radio messages from the four-time world champion, during which he swore at both the Dutchman and race director Charlie Whiting.
Holding off late attacks from Daniel Ricciardo, who had closed in during the Verstappen drama, Vettel brought it home in fourth place. He gesticulated at Verstappen after the flag and was then hurried onto the podium when the Dutchman was assessed a post-race penalty.
When interviewed by former F1 driver Juan Pablo Montoya on the podium, Vettel said: "Well, I was using a lot of sign language, using a lot of your language, I think. Probably, looking back, I felt like you when I got angry in the car.
"You have to understand, the adrenaline was pumping. I put him under pressure and he left the track and didn't move, so you can understand in a way."
In the subsequent post-race press conference, Vettel said: "I don't think there is much to add.
"It was clear he had to be moved back, he was told over radio and ignored it, so you can understand my adrenaline was pumping, I was angry and when Maurizio [Arrivabene] came over the radio I calmed down."
Vettel confirmed he would seek to explain himself with Whiting: "I think it was very clear, I was very emotional – afterwards I will go and see him.
"When you are in the car, it is very emotional, I was full of adrenaline, because it is not right what Max did. They were looking at it for three laps and I was upset."
"I think I gave Ricciardo enough room"
Vettel's defending from Ricciardo, with the pair nearly making contact at Turn 4 on the penultimate lap, drew ire from the Aussie, who said the German didn't deserve to be on the podium.
The Ferrari driver himself, meanwhile, suggested that Verstappen was "brake-testing" him into the first two corners - and then insisted he had given Ricciardo enough room in the battle.
"I know Daniel in these situations, he jumps into a gap, I know exactly the situation in my head in Barcelona, where he dived down inside at last minute and I gave him room.
"[Here] I think I gave him just enough room, it was very late, both of us just about made the corner. Not ideal to make contact, our cars are not built to make contact."