Get alerts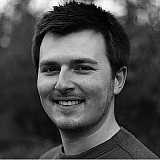 Sebastian Vettel says that there was no way that his Ferrari team could have challenged Mercedes in the Austrian Grand Prix despite his strong practice showing.
The four-time champion topped two of the three practice sessions at the Red Bull Ring, prompting suggestions that Ferrari would be able to threaten the Mercedes driver during the race.
But Vettel was unable to keep pace with Nico Rosberg and Lewis Hamilton in the opening part of the race, before dropping behind Felipe Massa's Williams as a result of a slow pitstop.
"I don't think our [Friday] pace disappeared, the car was feeling good, but the others were able to find a little bit," Vettel explained afterwards.
"Mercedes was able to run their high power mode – their qualifying mode, so to speak – more often in the race.
"If you look at the opening laps, the cars in front [were both Mercedes], and obviously Williams too, so in that regard it's not a surprise."
Massa "did a good job" in battle
Vettel also conceded that, while it may have been possible to pass Massa for third given more laps, the Williams driver had the situation under control.
"If the race was significantly longer, maybe yes, but he did a good job," the German said asked if third place was possible. "He got the [corner] exits right so it was tricky for us.
"We know the Williams is one of the most difficult cars to pass, and also they had strong pace – it wasn't like we were a second a lap quicker and we could choose a place to pass.
"I was trying to create something, but it didn't happen."