Get alerts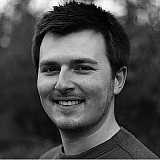 Sebastian Vettel kept Ferrari atop the timesheets on the morning of the second day of pre-season Formula 1 testing at Barcelona, beating Daniel Ricciardo using the new ultra-soft tyre.
Vettel ousted Ricciardo from the top spot at the start of the third hour with a time just a thousandth slower than his own Monday benchmark of 1m24.939s, just before a red flag interruption as Max Verstappen's Toro Rosso ground to a halt at Turn 13 with a suspected engine problem.
The action soon resumed with Ricciardo undercutting Vettel's time by seven tenths, before the German responded by becoming the first man to dip under the 1m24s with a 1m23.658s.
It was at that stage that Ricciardo gave the purple-marked ultra-soft its first outing of the week, immediately going fastest on a 1m23.525s – until Vettel struck back moments later with the quickest time of the morning, a 1m22.810s.
Ricciardo nonetheless ended the morning with more miles completed than Vettel, having done 58 to the Ferrari driver's 46.
Both lagged behind Nico Rosberg in the Mercedes on lap count, who posted 81 laps on his way to the third best time of the morning – albeit two seconds off the pace.
Sergio Perez was fourth for Force India ahead of Marcus Ericsson in the 2015-spec Sauber and Valtteri Bottas' Williams, with Pascal Wehrlein putting Manor seventh for the morning.
Esteban Gutierrez spent the first 90 minutes of the session in the garage, and set the ninth best time when he emerged with the newly strengthened Haas front wing.
That put him one place ahead of Fernando Alonso in the McLaren, who completed a healthy 70 laps of running on his first morning in the Honda-powered MP4-31 – the second highest total of the morning behind Rosberg.
Tuesday morning test times:
| Pos | Driver | Team | Time | Laps |
| --- | --- | --- | --- | --- |
| 1  |   Sebastian Vettel |  Ferrari | 1:22.810 | 46 |
| 2  |   Daniel Ricciardo |  Red Bull | 1:23.525 | 58 |
| 3 |   Nico Rosberg |  Mercedes | 1:24.867 | 81 |
| 4 |   Sergio Perez |  Force India | 1:25.692 | 48 |
| 5 |   Marcus Ericsson |  Sauber | 1:25.734 | 49 |
| 6 |   Valtteri Bottas |  Williams | 1:25.872 | 56 |
| 7 |   Pascal Wehrlein |  Manor | 1:25.925 | 36 |
| 8  |   Jolyon Palmer |  Renault | 1:26.189 | 41 |
| 9  |   Esteban Gutierrez |  Haas | 1:26.931 | 32 |
| 10 |   Fernando Alonso |  McLaren | 1:27.198 | 71 |
| 11  |   Max Verstappen |  Toro Rosso | 1:27.346 | 59 |