Get alerts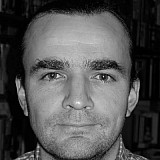 Sebastian Vettel gave Ferrari encouragement in Montreal today by his impressive long-run pace with its new engine upgrade, but says it's too early to judge where the Italian team sits compared to rivals Mercedes.
Vettel was also second fastest in headline times in the curtailed FP2 session, 0.3s off Lewis Hamilton.
"Everything was working as expected," said Vettel. "Obviously a tricky day, we had to squash the programme because we knew the rain was coming. It was a shame that we couldn't even get out any more in the wet conditions at the end.
"All in all, I think we did the maximum today, and now we have to look and try and understand as much as possible for tomorrow and also for Sunday."
Taking the fight to Mercedes
Asked if he thought Ferrari was in good shape relative to Mercedes, Vettel replied: "I hope so, I haven't seen much yet to be honest, of the others, but it felt OK, it felt alright. Now we'll obviously have a look and see where we are.
"I think we can still improve. I'm not entirely happy with the runs I had, but I don't think anybody was, with the short amount of time they had.
"They are quick, we know that. Anything else would be a surprise. Of course we would take it, but I think we have to wait.
"It was a rushed programme for everyone, and then it's not so clear what people were doing, I think also in terms of fuel loads and stuff. We have to be cautious, and I think we can still improve." 
Allison hopeful too
Ferrari technical director James Allison was also cagey on whether the Scuderia had taken a step forward with its new engine developments.
"I hope that what we put on the car this weekend will make us competitive in qualifying and the race; engines are part of that," said Allison.
"It is to make the car go quicker; I hope it will be strong and reliable. Race pace is hard to know what to make of today.
"Normally in these GP have a pattern and rhythm to them, we will do more or less the same programme week in week out...like today when weather mucks things up and see weather coming people do slightly different programmes which make it harder to judge.
"We think we did well today but these guys are not hiding under a bush!"