Subscribe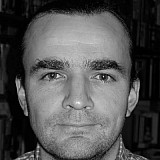 Sebastian Vettel insists that he's not thinking about a championship challenge – and is focusing instead on short-term efforts to make Ferrari more competitive and push Mercedes harder.
Despite only finishing fifth in Sunday's Bahrain Grand Prix, Vettel remains very much in the title hunt having won in Malaysia and placed third in Australia and China.
But the German says he is not distracting himself with notions of fighting for a fifth title, despite being only 27 points behind championship leader Lewis Hamilton, and that Ferrari can be satisfied with its performances so far.
"It's a long, long way to go if you talk about the season," said Vettel. "I think for now, up to this point, we can be very happy. It's still a very big surprise to everyone how strong we are.
"We had another very strong weekend [in Bahrain], and obviously the target is to catch Mercedes from where we are, but there's still a bit of a gap.
"Anything else would be a surprise; they had a very, very strong season last year and a strong build-up at the beginning of this year, so it will take a while before we are a decent match. But every weekend we'll try to put more and more pressure on.
"There's plenty of stuff that we need to do and need to improve, so that's where my focus is, and that's our best chance, looking at having the strongest chance of the championship.
"At this stage, it's the time where you keep your feet on the ground. We're not the favourites, we know that, but I think up to this stage we surprised a lot of people. We know that we can do better."
Vettel denied suggestions that Mercedes might have something in reserve, saying: "I don't think they are trying to do something stupid. In the end I am sure Lewis and Nico are pushing as hard as they can.
"The first stop was very close when we all came out of the pits, even between Nico and Lewis, so I don't think they were sandbagging at that point.
"I think in the second stint they were probably managing the tyres a little bit more because you can when you are in the lead and you have free air."