Get alerts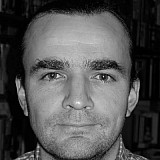 Sebastian Vettel believes Ferrari can go faster on Saturday after a promising start to the Chinese Grand Prix in Friday practice.
Vettel finished FP2 in fourth place and, despite losing out to Red Bull's Daniel Ricciardo, the Ferrari man was pleased with progress.
"I think generally I feel happy in the car," he said. "I think we can improve it, that's what usually the Friday is for.
"Ideally I would have loved to do more laps but all in all I think it was a solid session for the team as well. I think we can do a step forward tomorrow.
"They [Mercedes] were very strong today, in both sessions and all the runs, and I think for us the most important thing is to make sure we make a step overnight. I think there's a couple of things that we can improve on, and then we'll see where it takes us.
"Priority number one is to be right behind, if not then we have to make sure nobody gets ahead of us."
"It's still early days"
Vettel, however, was wary about using his Malaysian Grand Prix win as a form guide.
"It's only the third race of the season, second of all it's a completely different track, different conditions, it's new for everyone. The most important thing for us is to look after ourselves and then go step by step.
"I think in general we have a good car, so we can always be quite confident. But it's still early days.
"So for us target number one is to make sure we arrive behind Mercedes, you have to accept that they are very strong. As the season goes on obviously we'll try to get closer and closer."
He downplayed the role of tyres this weekend: "It's crucial, but I think it was looking pretty okay this afternoon for everyone, probably not as crazy as we've seen in previous years."