Subscribe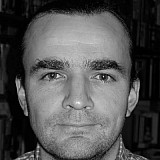 The FIA stewards have decided to take no further action against Sebastian Vettel for a potential unsafe release after a further investigation this morning.
As reported yesterday on Motorsport.com, it emerged during the investigation into Vettel's collision with Sergio Perez that the German's right-front wheel was loose and might have directly contributed to the crash.
If that was classed as an unsafe release, he risked a grid penalty.
An investigation was postponed until this morning as the FIA wanted to gather further evidence. It was deemed that while the wheel was not properly in place – video evidence clearly showed it wobble slightly – it was in fact properly secured, and the retention device was still safely in place.
It was accepted that the driver and team had the situation under control, and that the wheel could not have come off.
Video of the pitstop also showed that there was no panic among the crew, and no suggestion that anyone thought the car had been dispatched with a wheel issue.
As such it was not deemed to be an unsafe release and there is no grid penalty for Vettel.