Get alerts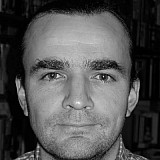 Four-time world champion Sebastian Vettel is adamant Ferrari can make Mercedes' life hard this weekend following practice for the Bahrain Grand Prix.
Vettel did not get a perfect lap in on the soft tyre, and finished the session in fourth, but Ferrari showed very impressive long-run pace.
The German was in upbeat mood after FP2 and expects to be in a position to be able to challenge Mercedes again.
"We hope we'll make a big step," he said. "I think it looks pretty close, but we know also Mercedes is doing a big step. Most importantly I was happy in the car, and we have something to work with.
"My last flying lap was not perfect, up to the last corner maybe it was, nevertheless it looks pretty close, but we know Mercedes is turning up its engine for qually.
"They are still a bit ahead, the closer we can get, the better it is."
"Good platform to work from"
Asked if a victory was possible, he said: "It's always possible. I think the most important thing is we feel good inside the car and we have a good platform to work from.
"We'll work hard overnight and go from there."
"In the end we have to be quick in whatever conditions we have. China was a lot cooler and I don't think we were slow.
"Also you need to understand Mercedes has a strong package, and it doesn't just disappear. I think if we can be another step closer this weekend overall then it's already a big success."
Brake issue caused Perez clash
Vettel's session included a collision with Sergio Perez at Turn 1 after the Ferrari driver suffered a brake issue. The incident was under investigation, but Vettel has been absolved of blame.
"It was just a little bit too deep in the corner and he clipped my front wing," said Vettel. "It was a shame to lose some track time, but nevertheless it was a good day for us."
Asked if he was worried about the brake problem, he said: "Not at all, we need to understand what happened, and fix it. I don't think it's a big problem to solve, in the end we did three races and a lot of tests without any issues."