Get alerts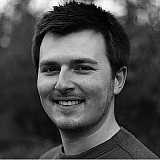 Sebastian Vettel sees no reason why Ferrari cannot eclipse Mercedes to become Formula 1's "dominant force" in 2016, saying the Brackley-based squad is "beatable."
The German ended the 2015 season on a high note in Abu Dhabi, recovering from a disastrous qualifying to finish fourth behind teammate Kimi Raikkonen from his starting position of 15th.
And Vettel reckons that the progress Ferrari has made in the latter part of the season means the Scuderia can make the final step to overhaul Mercedes next year.
"It's been an upward curve all year long," said the four-time champion. "At the start of the year we were probably something like 1.5s behind, and now we're 10-15s behind over a GP distance.
"We know there is still an awful lot to do and that Mercedes is very strong, but we can be better than them, they are beatable.
"We are very fired up about next year. In the end, we don't want to play chaser any more - we want to turn it around and be the dominant force.
"We have to keep our heads down - we know we can improve the car and the power unit, and on the drivers side we can do better. If we put all of this together, we can be very strong."
Vettel added that he was satisfied with his fourth place finish, as there would have been no way for Ferrari to improve on third and fourth places even without his qualifying woes.
"It was clear that when you start P15 it's not that easy to come through," he said. "But [third and fourth] was the best result we could have got for the team anyway.
"It's been a great year, and it's nice to finish it like that."