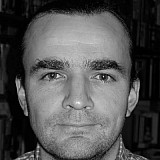 Formula 1 journalist and author Alan Henry, always known to his friends as 'AH,' has passed away at the age of 68. Adam Cooper pays tribute.
Hugely respected by colleagues, drivers and other F1 insiders, he was one of the sport's most influential writers for over four decades.
Alan started as a freelancer in club racing in 1968 while working for Barclays International. He gave up the security of a 'proper' job to join Motoring News in 1970.
In 1973, he became the publication's full time F1 correspondent, and in 1978, he was appointed editor. Later he became the Grand Prix editor of Autocar, as well as correspondent for The Guardian.
In addition to day-to-day reporting duties he also became a prolific author, and was for many years the editor of the Autocourse annual.
One of his first works was a biography of his close friend Ronnie Peterson, originally published in 1975, which remains the definitive story of the "Superswede".
Later he wrote books with the likes of Derek Bell and John Surtees, as well as histories of marques such as McLaren, Ferrari, Williams, March and Brabham.
Extraordinarily close relationships
Access to drivers and team personalities was much easier in the past than it is now, but even by the standards of the time, Alan had extraordinarily close relationships with many of the sport's biggest players. This is reflected on the front cover of his book, The Last Train from Yokkaichi, as pictured above.
He could count Niki Lauda as a personal friend – as with Peterson, they met in F2 days – and from the early years, he was close to the likes of Bernie Ecclestone, Max Mosley, Ron Dennis and Frank Williams.
Dennis paid tribute today: "I have known Alan Henry for more than 40 years, and, as the decades rolled by, he and I became good friends.
"As a journalist he was knowledgeable, accurate, intrepid yet fair-minded, and as a man he was warm, kind, loyal and always funny."
All these guys trusted and respected him, even when he was critical of them in print. That special bond ensured that he always got to the bottom of any story.
In the years before internet soundbites, Alan's words and opinions always had authority, and they will continue to do so for anyone reading about the past.
A superb raconteur
As well as being a brilliant writer, he was also a superb raconteur, always ready with an amusing anecdote about a driver, team owner or colleague that could never make it to the printed page.
Illness forced Alan to stop travelling to races a few years ago, but he remained in touch with the sport, and he still came to the British GP.
He was a member of the BRDC, and at one point served on the organisation's board.
All at Motorsport.com offer sincere condolences to Alan's family and to his many close friends and colleagues in the F1 world.