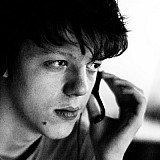 Scuderia Toro Rosso driver Max Verstappen says the STR11 can be just as good in race trim as it was in Saturday qualifying in Melbourne.
Verstappen, who will start the Australian Grand Prix from a career-best fifth place, does not appear too concerned over the possibility of the Toro Rosso cars dropping down the order in the race itself - a situation that was common throughout the 2015 season.
"Last year we were quite okay in qualifying, we dropped off a bit in the race - we had to do some more fuel saving and in terms of energy we were not as strong as the other competitors," the Dutchman said.
"But I think this year, the way that the engine is working, it's a bit easier for us. So normally it should be quite positive for us also in the race. I wouldn't say we will be worse in the race.
"From our long-run pace in Barcelona and also this morning, I think we have a good chance to maintain position."
Verstappen, however, has played down the team's chances of challenging for a podium.
"We are closer to a podium but we still need a bit of luck. We have to be realistic - to beat Mercedes or Ferrari tomorrow will be very hard."
A great chance for a lot of points
Teammate Carlos Sainz, who qualified seventh, says that Toro Rosso has set up a fantastic opportunity to bank crucial points in the Australian Grand Prix.
Sainz said: "We have a great chance tomorrow to score a lot of points, so we need to capitalise on it and go for it, because we're in a position that maybe not even our best expectations would have put us here.
"We are very fast and we are ready to fight tomorrow."
The Spaniard also said that he expected the Toro Rosso to be even better on tracks that put more focus on cornering.
"The important thing is - [the midfield battle] will be very circuit-dependent," he said.
"Maybe on tracks like Barcelona, we can be ahead of Williams and these teams, maybe tracks like here and more top speed tracks, Williams will be in front.
"It will be quite exciting, that midfield battle, with Williams, Red Bull, Force India, because I am convinced it will be very tight."
Not wary of harder-tyre runners
It has been posited that the midfield teams that break into Q3 could be at a disadvantage in the race due to having to start on used supersofts, whereas teams that were eliminated in Q2 get to choose a harder compound.
However, both Verstappen and Sainz indicated that they preferred the track position to having a choice of tyres.
While admitting that his first stop would "definitely" come early, Verstappen said: "Luckily I have three-four guys behind me to protect me a bit, so it'll be very interesting.
"Even when you start ninth, it's very hard to get past people with the used supersoft, cause the traction is a bit better than on the soft, a bit more grip, for the first few laps.
"And if you're too long behind them with the new tyre, you also kill your new tyres."
Sainz, meanwhile, said: "If you made us choose before qualifying [between] P5/P7 and P9/P10, I think we would choose P5/P7."
Additional reporting by Jonathan Noble and Andrew van Leeuwen