Subscribe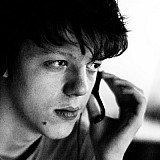 Toro Rosso driver Max Verstappen reckons his qualifying performance in the build-up for the Mexican Grand Prix was one of the strongest of his rookie season so far.
Verstappen was on the cusp of missing Q3 but made the cut with a late lap in the second session and subsequently put his car eighth on the grid, narrowly overhauling both Force Indias.
The qualifying session capped off what was an eventful Mexican GP build-up for Verstappen, who topped FP1 and then subsequently suffered a shunt in FP2.
While he was higher than eighth on the grid on three occasions in 2015, the Dutchman seemed particularly proud of his qualifying efforts at Autodromo Hermanos Rodriguez.
"It was one of my best [qualifying sessions], to be honest," he said. "It's not our favourite track, I think - and again, especially if you miss FP2, where it is quite crucial to set up your car.
"We were a bit struggling in FP3 to find the right balance, I think we managed to turn it around very quickly for qualifying.
"[Q2] was tense, a bit of a thriller," he added. "I saw that I was three tenths down, so 'okay, don't f*ck this one up, don't f*ck this one up'. And I managed to do it - so I was very happy with that one."
Force India to challenge on opening lap
When asked whether it will be difficult to keep the Force India duo behind him in the race, Verstappen said his concerns mostly had to do with the start.
"It's such a long run to Turn 1, so we really have to find out how we can use all of our power into Turn 1. We will try to use all our energy [off the line]," he noted.
The Dutchman also pointed out Turn 4 as a potential place of attack, saying: "if you have a Mercedes engine, you don't have to use everything, I think - and you can use [ERS] after Turn 3.
"So probably we'll struggle after Turn 3. But we'll see. If you get a good exit there, I think you can defend."