Get alerts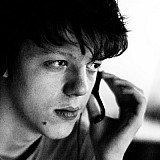 Max Verstappen has conceded he doesn't think Red Bull's new RB13 challenger is currently quick enough to challenge Mercedes and Ferrari at the start of the F1 2017 campaign.
The RB13 was the fourth-quickest car in the Barcelona pre-season test, behind the pace-setting Ferrari team, reigning champions Mercedes and Williams.
It is widely expected that Red Bull will improve and run ahead of the Grove-based outfit come the season opener in Melbourne, but Verstappen believes the team will not be close enough to its two main rivals to fight for victory.
"We still have to wait and see how good we really are," Verstappen told Dutch daily De Telegraaf.
"Personally, I don't think we can fight for the win at the moment. Much can change during the course of the season, but we are not good enough yet to win."
Elaborating on his expectations for Melbourne, Verstappen said Red Bull would only know how it stacks up on pure pace during qualifying for the Australian Grand Prix - but admitted he wouldn't head into the session expecting pole position.
He also said he was hoping the team would repeat its trend from 2016, when Red Bull improved markedly from the start of the season to overhaul Ferrari for second in the constructors' championship.
"Clearly, Ferrari took a step forward from last year," the Dutchman is quoted as saying by his website, verstappen.nl.  "Mercedes will always be right there - I think they probably sandbagged a bit. It's been that way for the last couple of years.
"For us, it is hard to tell where we are. Personally I don't think we are the best team yet, but we will have to wait and see.
"After qualifying in Australia, we will know our pure performance. We won't be going there with the idea we can go for pole.
"At the moment, I think both Ferrari and Mercedes will be in front of us, but hopefully we will be able to get into a rhythm, just like last year. We can do better this year, but we need to work hard in order to get there."
Additional reporting by Tim Gerth