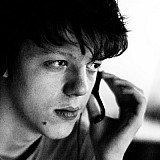 Max Verstappen would have preferred to see Pirelli bring its supersoft tyre to the Autodromo Hermanos Rodriguez instead of the chosen selection of mediums and softs.
Toro Rosso's Verstappen suggests it will be tough for drivers to get the mediums to optimal temperature at the revamped Mexican track.
"I think it will be a bit slippery - because the tarmac looks a bit like Sochi and the stories I heard suggest that even this year it was very slippery," he said.
He then admitted that getting the tyres to temperature will be "a struggle" with the medium compound and added: "I think they should have brought the soft and the supersoft."
However, the Toro Rosso driver relished the expectations of a slippery surface, saying it should help compensate for the lack of high-speed corners.
"I think it will help," he said. "But with such a long [main] straight we have to compensate our downforce, so we can't run what we really want to run.
"Our car is performing very well when it's slippery and with fast corners. Unfortunately, there aren't so many fast corners here, but it shouldn't be too bad.
"If you look to Singapore, for example, we weren't too bad there and that had a lot of low-speed corners."
Holding out hope for rain
Having equalled his personal best F1 result in a mixed-weather race at Austin, Verstappen is hopeful that the Mexican Grand Prix will be held in wet conditions.
"We have to do a rain dance," he joked. "If you look to Austin, [the rain] really helped. So hopefully we can have some rain again.
"So far, every day, it has rained. Around 3PM, 4PM, or even a little bit later. Hopefully for Sunday, it'll show up a bit earlier - 1PM [race start] , 1:30 PM or so."