Get alerts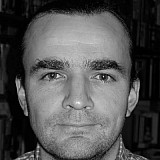 Toto Wolff has no regrets about the now-infamous phone call to Jos Verstappen about his son Max, and insists that he was simply having a chat with a family friend and "fellow enthusiast".
Wolff said that he gave Verstappen Sr. advice that would be helpful to his son with particular regard to his portrayal in the media, and added that Jos should attend more races.
He denied saying that the young Dutchman should not get involved in the championship fight, after Verstappen had contact with Nico Rosberg in Mexico – and mentioned the title showdown only in connection with the harm an incident might do to Max's image.
Nevertheless, the conversation was the cause of some irritation to Red Bull bosses Christian Horner and Helmut Marko, who viewed it has a form of interference in their team's business
Asked if he wished he hadn't made the call, Wolff said: "Zero regrets, capital letters.
"I've known the family for a while, and I like them. I call whoever I want to call. And this is completely blown out of proportion, and I don't know by whom… Well, I know!
"It's a complete non-story for me. I had a really nice conversation with Jos, like I had many nice conversations in the past about many things, about driving, about young drivers, about everything, about his daughter, karting. I've had them for dinner in my house. So what's all that nonsense?"
Conversation details
Regarding the content of the conversation, Wolff explained: "I tell you what I said. I think he [Max] is a great driver. He has incredible skill. He's refreshing as a character, he's spontaneous, he's intelligent.
"I'm probably, out of the Red Bull team, a really big fan. And he's just what the doctor ordered for F1.
"Lots of the positive stuff that is being created around F1 is around headlines, and Max is contributing to that. And the last thing I want, and the last thing he will do anyway, is change his approach. And that is important for F1. And I didn't say to move out of the way, nor to race in any different way."
Wolff believes that having Verstappen Sr. present at races is good for the young Dutch driver: "The things I discussed with Jos were two things. First of all, I felt that, unfortunately for Max, there was a negative spin in some of the media around his driving, which I said was unjustified in my eyes, and that I felt it needed to be counter-steered somehow.
"And I did it only out of sympathy for Max and Jos, and nothing else, and I felt that him being at the races was an important factor. It was the set-up of the Verstappen family for 20 years, since go-karting.
"And that's why Jos being present, I think, was important for Max. And it was my personal opinion, not as somebody from Mercedes, but just part of a personal conversation that I would have had with him regularly, number one. And he acknowledged.
"Number two was [that] it's three races to the end, and if an accident would happen with Lewis [Hamilton] or Nico, it's something that would add to some of the the negative spin in the media, and I think this can be avoided.
"It's just to consider that for Max this is not as important as for the other two. We are in the fortunate position that whoever wins, it's going to be a Mercedes driver. So it was out of sympathy for Max.
"This wasn't meant an advice to Max, it's just purely that two racing enthusiasts had a discussion, a private discussion, that was being dragged out in public."
Asked if he'd discussed the matter with Horner or Marko, he said: "I grabbed Helmut this morning, and had a chat with him. It is what it is, and the rivalry between the teams and the persons is not going to change, that has been part of it, and it's not important either."