Get alerts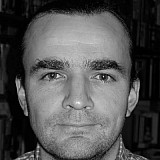 Toro Rosso driver Max Verstappen says overtaking Fernando Alonso was the highlight of his Japanese Grand Prix.
Verstappen put in another charging race in Japan, climbing up to ninth after starting 17th following a three-place grid penalty.
Along the way he made a few trademark passing moves, including one on McLaren driver Alonso.
"I quite enjoyed it with Fernando," said Verstappen. "He's a world champion and you could see he was preparing himself very well all the time out of the last corner, so it was very difficult for me to get past.
"Once he missed a bit the chicane so I had a good exit, but still you have to pull off the move in Turn 1.
Verstappen admitted he had enjoyed the Suzuka race.
"It's very challenging, because the track is very narrow, and then if you overtake someone it's even more special.
"It was a lot of fun, but also a little but frustrating in the beginning. I got stuck behind Nasr. I saw the cars in front of me pulling away, while I knew the car was really good on the straights it was very difficult to get past.
"After the first pit stop we got past the Sauber, then we got stuck behind Kvyat and Fernando. I kept pushing and I got Fernando, and from there on I think it was quite a good race."