Get alerts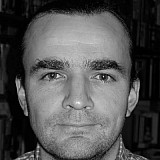 Max Verstappen was disappointed to qualify only 10th for the Monaco Grand Prix after showing so well on his first visit to the track on Thursday.
Having been second in FP1, he lost momentum this morning when he damaged his rear wing at the last corner, and then come qualifying he was caught out by the cooler conditions.
"I'm really disappointed," said the Dutchman. "Q1 and Q2 were good, but even in Q2 I was starting to struggle with the tyres, but Q3 I had no grip at all. I don't know what happened.
"Tenth place, I'm really not happy.
"In my last run I started to rear lock a lot, front lock a lot. I was only eight-hundredths faster with a new set of tyres, so I don't know what happened there."
Verstappen, who qualified behind teammate Carlos Sainz, acknowledged that more experience would have helped.
"It's very difficult to understand the tyres. For sure we have to work. It's always better to have more experience, but so far it's going well. Just those little things that make a difference, I still need to get it better."
Regarding prospects for the race he said: "It's very difficult to overtake here. I just have to try and get a clan first lap and try to do something, but it will be very difficult."