Subscribe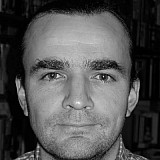 Among the novelties in Barcelona last week was the sight of Frederic Vasseur in his new role as racing director of Renault Sport. Adam Cooper caught up with the Frenchman.
Although this was his first appearance at a circuit, he's been finding his way into the job for several weeks, starting long before he was formally announced earlier this month.
The Frenchman, who joined Renault from top junior single-seater team ART Grand Prix, is following a familiar path. The likes of Frank Williams and Ron Dennis learned their trade as team bosses in F3 and F2 while Peter Sauber did so in sportscar racing.
More recently, Christian Horner and Eric Boullier both moved up from F3000 and GP2 respectively into team principal roles.
The week started badly for Renault as the car completed few miles in the hands of Jolyon Palmer in the first two days, but things got better when Kevin Magnussen was board.
Indeed, on Thursday the Dane ran over 150 laps. "The first two days were a bit difficult," Vasseur said.
"But as we started the engine at 5AM in Monday morning it was no surprise that we had to face small issues.
"Everybody is playing a game, and it's so difficult to know the level of fuel, and the strategy of the engine, and so on," he added.
"At the end of the day, we can imagine approximately where we are. But to be honest, it's not the target – I think that, if we want to build up on a mid-term project a strong team, then we have to be focussed on reliability.
"It would be a huge mistake if we were trying to chase performance in Barcelona."
Big effort to make Barcelona test
Vasseur insisted that, a few weeks ago, just getting to Barcelona with the new car was seen as a difficult goal to reach.
"We had so many things to do so far that we didn't spend time to try to imagine where we could be in the first qualifying and the second qualifying," he said.
"We know that it will be very, very tough. We took over the company at the end of December, and to be honest, at this stage, I think that this meeting we had in Enstone, the target to be in Barcelona was just unexpected.
"We have to take it step-by-step, we are in Barcelona, we are improving, we made a good step between the first day and the second day and the second and third, and we have to continue like this and to try to improve.
"It doesn't matter whether we start from 11th, 10th, ninth or seventh, we had a road map from Carlos Ghosn at the launch, and we know where we have to go. It doesn't matter where we start, we have to reach the target at the end."
That's a typical pragmatic approach from Vasseur, who says that there's still has a lot of work to do to rebuild the team.
"If you want to to be involved in F1 and you fix the target you have to fix the resources in correlation with the target."
Regarding how many people will be joining the new programme, he said: "It's not just a matter of numbers, we have to take the good ones! We plan to have something like 100 persons in the season joining the team. But if it's less, it won't be a big deal."
"Zero" involvement with ART
While Vasseur is busy with F1, his ART programme will continue to run, but he insists that he will have no involvement.
"Zero! On my weekend off I will keep an eye on it. I think I will be a bit busy, and it will be too difficult to focus on something else.
"To be honest, even you keep an eye on it, at the end of the day if you are not involved, it makes no sense to try to do something.
"I think I will have a lot of work to do on the Renault project, and I don't want to be disturbed.
"We know that's it a tough period, but it's like this. We took over the company very late, we have to manage the situation, we have to take some risks. But we will do it.
"So far I'm spending my time 50-50 between Enstone and Viry-Chatillon. We'll see during the season but I think it will stay something like this."