Get alerts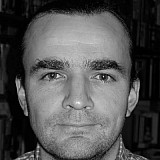 McLaren racing director Eric Boullier says that Stoffel Vandoorne is starting do the job expected of him after his solid run to seventh in the Singapore Grand Prix.
Unusually, Vandoorne enjoyed a clean weekend with no lost sessions or grid penalties on a circuit that was always expected to be favourable to the McLaren-Honda package.
The downside for the Woking team was that Fernando Alonso was an early retirement as a result of damage he received in the first-corner incident triggered by the two Ferrari drivers and Max Verstappen.
"It's a better weekend, but the result is a little bit leaving us bitter, with one car less," Boullier told Motorsport.com. "Fernando did a mega start, but anyway, this is racing.
"It was a good race, good for F1 fans. Seventh and eighth are on paper what we could have achieved, so Stoffel being seventh, he didn't gain anything from the opportunity, but at the same time he brought the car home and got some points.
"We're happy with his weekend actually, because he's never raced here. All his weekend was pretty good actually. I was happy with his race pace, the way he handled the various conditions. He was in the rhythm all the time.
"His confidence level is getting higher and higher all weekend, he's starting to do the job like we wanted him or expected him to do."
Boullier refused to be drawn on whether Alonso, who started on wet tyres rather than intermediates, could really have made the podium had he survived the first-corner melee.
"I don't know. It dried quicker than expected, then it stayed ok for inters for a long time," said Boullier. "I know he had his opinion, and I respect it, but I'm not going to give any 'ifs'."
McLaren finally confirmed a switch to Renault power in 2018 over the Singapore GP weekend, and although he insists the team is not giving up on securing results in the final races of its Honda partnership, Boullier admits the factory is already devoting substantial resources to next season.
"I'm not focussed on next year yet," he said. "We have a few races to go through and the season to finish. I'm not going to give up anything this year. We'll do our best to carry on.
"But being at the track is one thing, being at home is different. In Woking they have already turned to the future, obviously we have a lot of work, but when you're here at the track you have to deal with the reality and the current '17 aspect.
"Now it's head down, a new challenge, a big challenge. Everybody now is flat out, I would say there is not any more left behind. It's one direction."