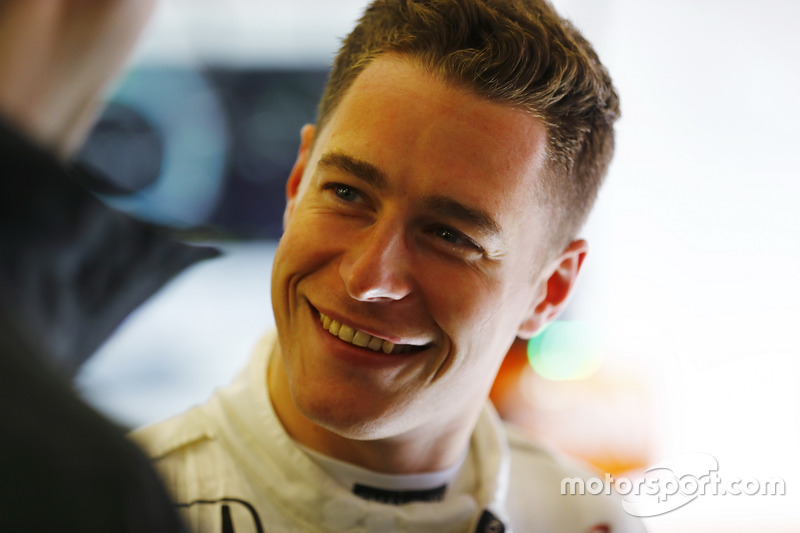 Vandoorne column: McLaren-Renault tie-up good for F1
In his latest column, Stoffel Vandoorne reflects on a memorable Singapore Grand Prix and talks about how a switch to Renault power units will be a big boost for McLaren.












I will remember the Singapore Grand Prix as a very good weekend – especially because I was able to deliver my best result so far in Formula 1.
But there are other reasons the event was so satisfying – including the fact that this was my first weekend in Singapore racing on this circuit, which we know is one of the biggest challenges of the year. It is a street circuit, very, very bumpy and also high-speed, so it is definitely a good test for us all.
Having Fernando Alonso alongside me though was a great reference point, because he is a two-time winner here, and we hit the ground running. Already in practice one I was feeling on the pace, which was hugely positive.
The key after that was being able to build up the speed, and not making any mistakes in the practice sessions in order to have the most track time possible.
We did all of that so, by the time we got to qualifying, it was just a case of fine-tuning the car set-up and making some final small adjustments. In terms of overall speed, we qualified more or less where we should have been but I also think that I showed very strong performances in Q1 and Q2, also compared to Fernando.
For Fernando and myself, we knew that the Renaults would be tough cars to beat, but we pushed extremely hard to try to do it. In the end we unfortunately couldn't, but even so we had reason to be happy with qualifying eighth and ninth.
Best finish yet
When the rain came before the start I knew it was an opportunity for us. In difficult circumstances like that, it was almost inevitable that accidents would happen – especially now that standing starts are something we will be doing more of in the wet. While they make things more challenging, from the position we were in I knew we could benefit a lot.
I had a good start, but had to avoid all the mayhem in Turn 1 – and in doing that I lost a few positions as well. The main focus then in the early stages was to stay out of trouble and make it through the first laps.
It was quite a close call at the start deciding which tyre to start on – whether to go for the full wet or the intermediate. I think for the actual start the full wet was the correct tyre to be on, but with the safety car coming out and the rain stopping, the performance of the inter was quickly better.
That meant we had to do a pitstop and we lost some positions because of that. Afterwards it was a question of pushing on and doing our own race.
Our strategy was pretty much spot on, and it was just unfortunate that the stop where we changed to slicks took a bit longer than normal, so we lost some time. My out-lap after that was extremely fast but unfortunately we had come out behind Jolyon Palmer.
After that, I had a good fight with him but I just couldn't manage to complete a move. In the end, I came home seventh – which for the team was a very good result, and of course it was my best finish so far in F1. Even so, I had the feeling that I could have gone one better.
The Renault announcement
Of course, the weekend for everyone at McLaren wasn't just about what happened on track because there was also the big announcement about our switch to Renault engines for 2018.
I think, first of all, it is a shame that it didn't work out with Honda because I think it would have been the best for everyone if everything worked out well. But it is exciting news for the team that we will team up with Renault next year.
It is good for McLaren, it is good for Renault, and good for F1. So it is exciting and I think this brings a new boost to the team, to make a big step next year.
I think for the end of this year we just have to keep pushing very hard with Honda. There are still six races left and we want to make the best of those.
Vandoorne column: McLaren-Renault tie-up good for F1