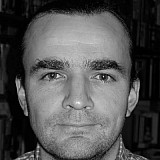 Giedo van der Garde says he hopes his case acts as a wake-up call to the sport after many other drivers have had problems with teams, and not been in a position to fight back.
Several current drivers are owed money by teams, and it was revealed late last year that former grand prix driver Timo Glock was one of the major creditors of Marussia, now Manor.
Van der Garde is backed by powerful businessmen including father-in-law Marcel Boekhoorn and manager Jeroen Schothorst.
The Dutchman said he has already been in touch with Grand Prix Drivers' Association boss Alex Wurz on the subject.
"I would like to direct a few words to the teams, drivers, future drivers, their managers and the Formula One governing bodies," said van der Garde.
"I sincerely hope that what has happened to me will start a movement aimed at setting new standards and bringing about new regulations to help protect the rights of drivers.
"I would like to think that the values and business ethics that apply in any other business should be equally applicable in Formula One.
"I am lucky to have had Marcel and Jeroen on my side. Both of them have extensive backgrounds in business and bring a lot of expertise to the table when it comes to resolving complicated business affairs.
"Without them, I would have remained empty-handed in the wake of this extraordinary affair.
"There are numerous examples of talented drivers with good intentions but without the sort of professional support that I have had, who have been broken by Formula One and who have seen their careers destroyed.
"I therefore hope that my unprecedented case which was heard last week by the Supreme Court of Victoria at Melbourne will serve as an example to illustrate what should change, and that new regulations will be implemented to help protect driver rights."