Subscribe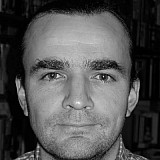 Giedo van der Garde is confident his Formula One superlicence can be fast-tracked so he can race in the Australian Grand Prix after winning his case against Sauber.
While the wheels of the court process continue to turn, the practicalities of van der Garde driving a Sauber this weekend have come into focus.
One of the biggest issues is his superlicence, as the FIA has a process that has to be followed. The team has to apply via the driver's national sporting authority, and Sauber has failed to do that.
It's just a bit of paperwork now.

Giedo van der Garde
Also, one of the conditions is that the Contracts Recognition Board is happy with the legal side.
It was revealed in court today that Sauber boss Monisha Kaltenborn wrote to the CRB last week to tell them that van der Garde's contract had been terminated in February.
Unusually, this letter came after the Swiss arbitration court judgement, which is at the centre of this week's proceedings, and which said that the Dutchman should drive.
In effect that contract now has to be re-activated at the CRB, and any delay at this critical stage in effect helps Sauber to stop van der Garde from driving.
Meanwhile, it remains to be seen how cooperative the FIA will be. There have been instances in the past where superlicence applications have been rushed through in cases of force majeure.
"It's just a bit of paperwork now," van der Garde told Motorsport.com. "And Sauber has to help in filing it. So we'll see in the next few hours what comes out.
"The good thing is it's now early in Europe, so they'll start working, and still have a whole day. That's positive."
He has already set the wheels in motion with the Dutch authorities – the KNAF – who are ready to help.
"We're pushing already for the last few days. Everything is in place, everything is there, the application. I don't see any issues with the paperwork on my side. Sauber just has to push it," he added.
Regarding his seat, he said: "I don't see any issue with it. Even if they don't have my seat there, it's done very quickly, in three hours you have a foam seat. I think the mechanics they know very well how to do it, so I don't see any issue with that."