Subscribe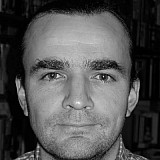 Will he get a superlicence? Will Sauber have assets seized? Find out in the next few hours on Motorsport.com.
It seems that time is running out for Giedo van der Garde in his quest for a superlicence, and there is now virtually no chance that he will have one granted and thus be able to drive the Sauber today. 
As previously reported by Motorsport.com, one of the steps is that the Contracts Recognition Board has to approve legal aspects of a driver's deal with a team. Monisha Kaltenborn wrote to the CRB last week to claim that the contract had been terminated, but despite the court rulings it seems that Sauber has not written to the CRB to reactivate the contract.
That puts a stop to any attempt to fast-track a licence through.
While the original Swiss arbitration ruling is evidence on van der Garde's behalf that the contract is in fact still valid, clearly it will take time for the CRB to make a call. 
The next step is a court hearing at 1030 local time today, in which Sauber could be found in contempt of court if Justice Croft deems that the team has not complied with his order and taken all the appropriate steps to put van der Garde in the car.
While it's understood that Sauber has taken some steps, the CRB issue would seem to suggest a breach.
So if this morning's judgement goes against the team the judge can call for the team's "assets in Australia" – its cars and equipment – to be seized by baillifs. Given the timings this could even happen before the start of FP1 at 1230, which would mean no Saubers on track this weekend. 
There is also potential for personal action against Kaltenborn as a director of the team.