Subscribe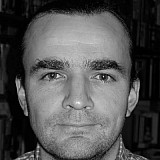 The FIA is waiting to see how the weather situation unfolds at Austin on Saturday before making any call on what happens with the schedule.
In essence race control is waiting for a break in the rain that would allow FP3 to be run, but at some stage during the day the focus will switch to getting qualifying in.
A decision on this will be made at 0930 local time.
An FIA source told Motorsport.com: "We'll just have to sit tight and see if the track is ever suitable to run on today, once we know that we can decide what session we'll run."
The contingency plan is to schedule qualifying for Sunday morning, as has happened three times in the past.
However, the early 1300 race start will make it difficult to fit it in with the usual time gap between qualifying and the race.
Were poor weather to persist, at some point on Sunday the FIA would be forced to abandon qualifying and then wait for an opportunity to start the race.
The rules do not contain any formal provision for how the grid is decided if there is no FP2, FP3 or qualifying session, and it is at the discretion of the stewards.
However, FIA sources have confirmed that the two options are to use the FP1 order, or the current World Championship positions.
Sebastian Vettel and Kimi Raikkonen both have 10-place grid penalties, while Will Stevens has 20 places.
Potential headache for Sauber and Nasr
One complication for Sauber is that Felipe Nasr did not participate in FP1 as his car was driven by reserve driver Raffaele Marciello.
In theory a driver cannot start a race if he has not taken to the track at all during the weekend, and the FIA could tell Sauber that only Marciello is qualified to start. Nasr did at least take part in FP1 with Williams last year.
In addition, Pastor Maldonado only did an installation lap in FP1, and did not set a time.
As one team manager told Motorsport.com: "It's a very unusual scenario, let's hope we get some running at some point before the race as the rules don't really deal with this kind of situation."